April 23rd, 2008
It's done! The first bridge is completed! I will have more input by the weekend, but until then: here are a few pictures.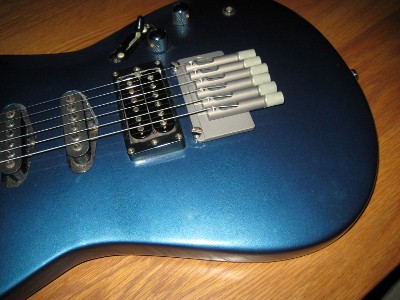 I put it on an old guitar of mine in place of a Floyd Rose trem. The weight reduction was massive! It seems to sound very well. I will prepare some sound samples eventually.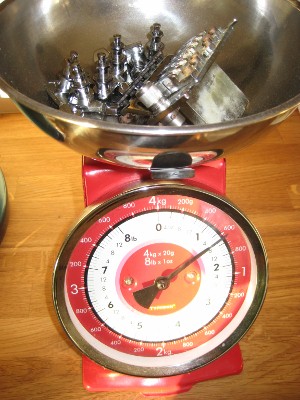 Weight before: about 600 grams for bridge and tuners.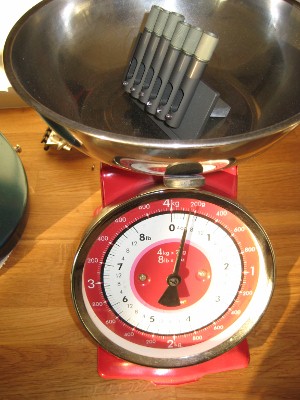 Weight after: about 140 grams…
April 20th, 2008
I have received my finished pieces finally! Supposedly, although they are made from aluminum (hardened), the finishing technique renders them more durable than steel. In addition, the surface is impregnated with teflon, making them even more resistant to scratches, etc. and feeling "plastic like". The result feels and looks very high tech!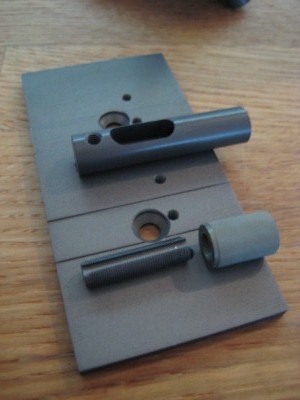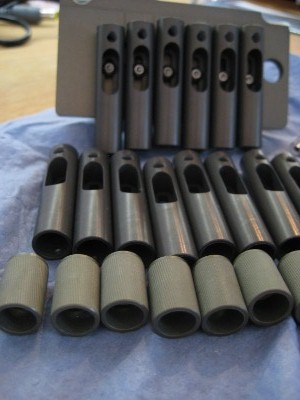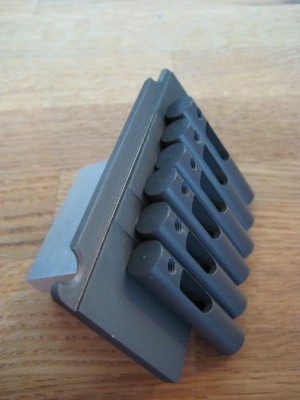 Unfortunately, I have run out of the glide bearings I use, so I can't assemble a complete bridge. As soon as I get a new shipment, I will assemble one and create some sound samples of "before" and "after" on a Floyd Rose replacement.