I have recived a few samples of new finishes back. I am only keeping this open until 6 am CET Monday morning, since that is when I go to drop the pieces off. Note that I will be keeping a batch unfinished to allow for custom orders.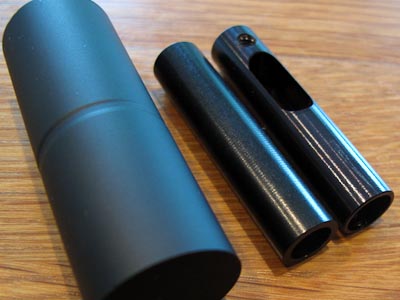 Please help me by voting for the finish you prefer (from left to right):

Which finish do you prefer?
Matt finish (blasted and regular black) (91%, 20 Votes)
Glossier (machined and shiny black) (9%, 2 Votes)
"Semi-glossy" (blasted and shiny black) (0%, 0 Votes)
Total Voters: 22

Loading ...