February 26th, 2011
#1 left to Tokyo for a new home last week. Prior to leaving, it received some enhancements such as a new stainless zero fret and a concentric pot, including tone control.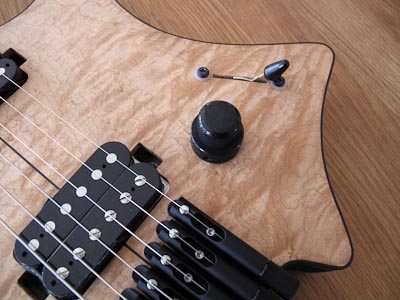 I'm finding myself practically without demo stock, so need to get a few new builds going. In particular, I have signed up for FUZZ Guitar Show in Gothenburg, so mark your calendars and get ready to visit on 21-22 May. Shun Nokina, who is acting as my Japanese distributor will visit along with Richard Lundmark who introduced us in the first place, which I am looking forward to a lot.
February 13th, 2011
Fred Brum, owner of #6, was kind enough to let me borrow his guitar long enough to exhibit it at NAMM. He had ordered a flightcase for it, and due to it being delayed, #6 also took a trip across the world in the other direction, to Tokyo. But last Thursday the long awaited case finally arrived and made its way to Lisbon, Portugal with its valuable contents.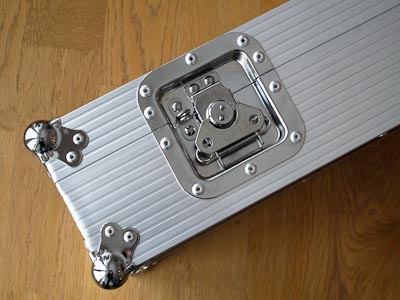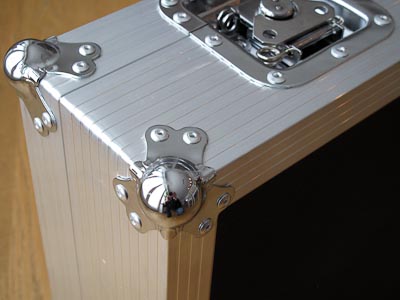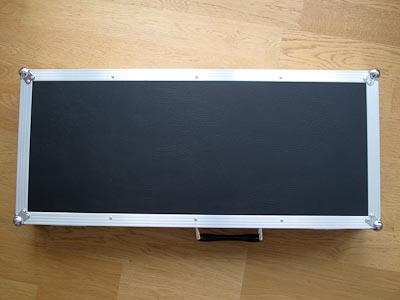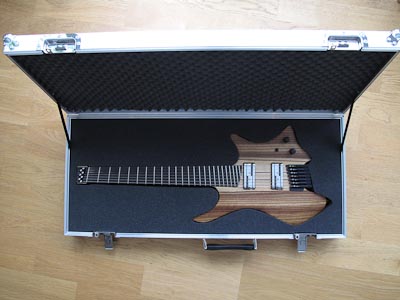 I'm afraid there is nothing at all innovative about the flightcase – it is simply a well built one, that will keep your contents safe while touring or travelling with your guitar outside your personal control. The weight is approximately 7 kg.
I have travelled extensively with these guitars and can report that they fit nicely in the overhead bin of most aircraft. I have even travelled with two guitars in the same 3/4 size gigbag – all in the overhead. The bolt-on versions become small enough to fit in a backpack if you remove the neck. Since the strings are locked in place, there is not even a need to remove them.
February 9th, 2011
Having finally almost recovered from jet-lag and caught up with life again, here is a short pictorial report from Tokyo.
Shun Nokina, owner of #2, was my shaperone. During my visit, we worked out the details for him acting as my dealer in Japan. His first order has already come in!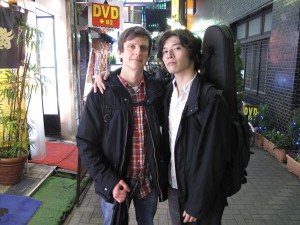 He had rented a studio in the Ikebukuro district, for demonstrating the .strandberg* guitars in two sessions.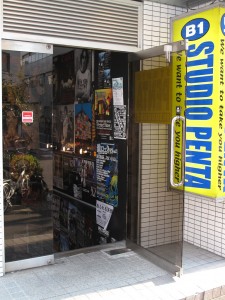 Key to the success was also my good friend Charlie, who helped interpret.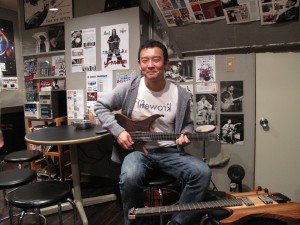 Session 1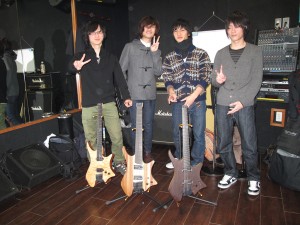 Session 2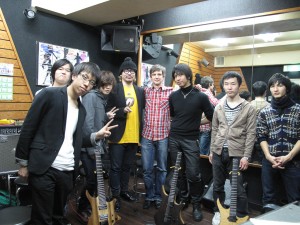 For higher resolution pictures, please check the gallery below: