I am thrilled to have some comparative sound samples of the Floyd-Rose(tm) drop-in replacement tremolo. First off: I put it on a guitar that is not the greatest instrument the world has seen, but the objective of the exercise was to note the differences in sound after replacing the tremolo unit. Secondly: the recordings were made through a Line6 TonePort(tm) using Cubase 4 software that was graciously provided by 4Sound Uppsala. The guitarist's name is Peter Hansson – thanks Peter!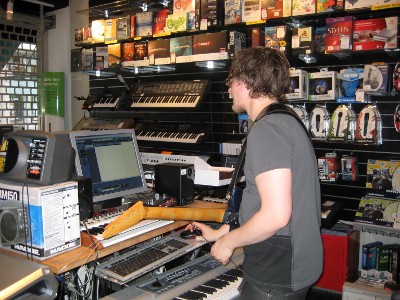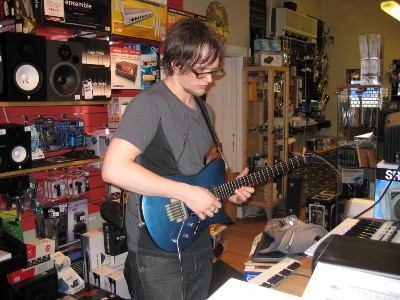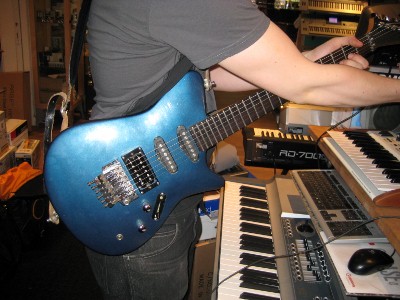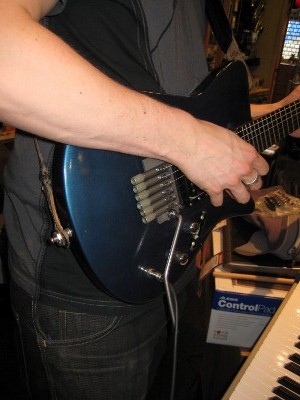 So, what were the results? Actually, the difference was more noticeable than what I would have guessed. It is not more than the difference from listening through your speakers and mine, the difference between an EMG and a Seymor Duncan pickup, or even a difference that could be compensated for by equalization. But the tone of the Floyd-Rose had more lows and highs and the "Strandberger" (had to name it that…) had a more pronounced mid range. But, I'm digressing. Here are the sound samples:
.neckSingle Coil Clean, Floyd-Rose*
.neckSingle Coil Clean, Strandberger*
.bridgeHumbucker Crunch, Floyd-Rose*
.bridgeHumbucker Crunch, Strandberger*
.neckSingle Coil Chorus, Floyd-Rose*
.neckSingle Coil Chorus, Strandberger*
Acoustically, Peter found that the sound was more pleasing with the Strandberger tremolo compared to the Floyd-Rose! Being that many think that Floyds sound "bad", the difference in sound might be a good thing, but I will leave that up to you. It should be noted that the Floyd-Rose in question is the original, circa 1980, all weapon-grade metal version.
Other learnings:
The edges of the base plate had been slightly deformed, i.e. the hard anodization, which is harder than hardened steel, had broken. This means that I will look into using hardened steel inserts like the ones on the Floyds themselves nowadays. It also means that I don't have to use this surface treatment, which opens up for many more color choices.
The height of the unit, the measurement between the tremolo edge and the string support, is higher on the Strandberger. This means that one will have to lower the posts to allow for the same neck setting. I will look into reducing this height. The difference was drastic enough that I had to insert an extra spring to resist the pull from the extra leverage.
The string supports that I hand ground with my Dremel would sometimes twist and affect the sustain negatively. Will look into making the geometry a little bit different to counteract this possibility.
But all in all, a huge success. I am very pleased that it worked out as well as it did. My advice is: Watch this space for more sound samples when I have addressed the above issues.