Next steps are adjusting approximate string height and mounting the bridge.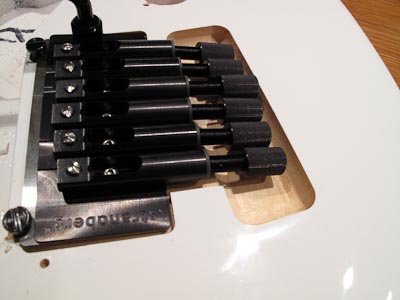 First, I unwind the tuners to their maximum range.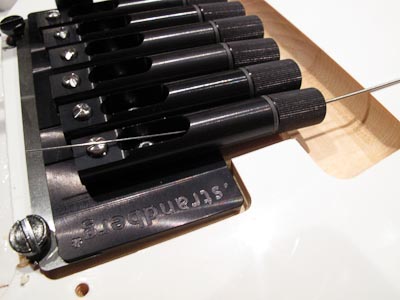 Next, I thread the string through the tuner.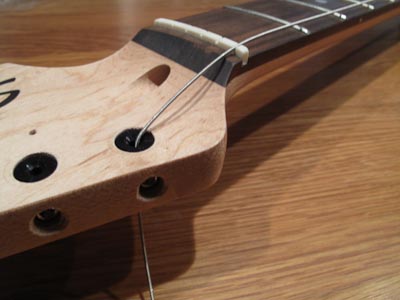 And fasten it in the string lock.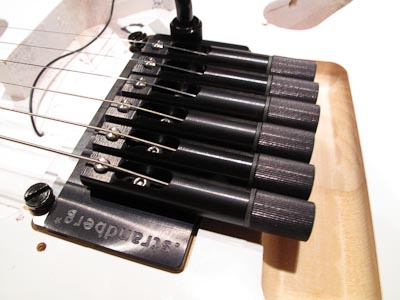 All six strings mounted.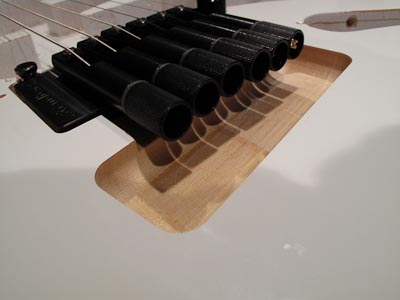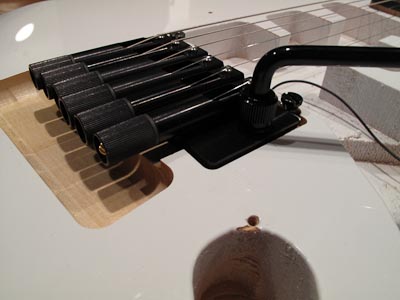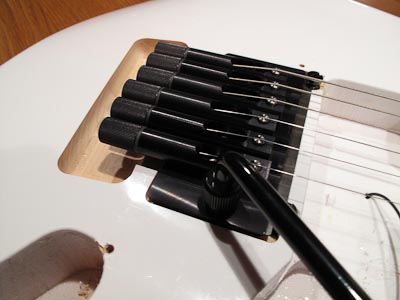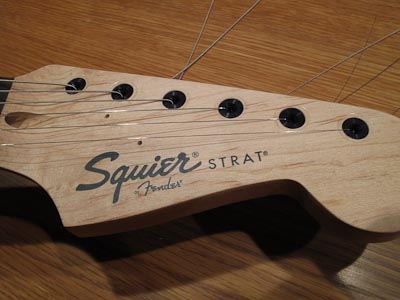 All six strings fastened. The result is stunning! I have been very impatient to get some of this work done, as may be apparent from some of the woodwork, but it's done and it works amazingly well.
Next installment will cover adapting a pick guard and finishing the guitar. I am not yet sure whether to mount the Lace Alumitones that I have laying around or if I should go more conventional.