I am very pleased to bring you the first customer project report! For convenience, here are a couple of pictures: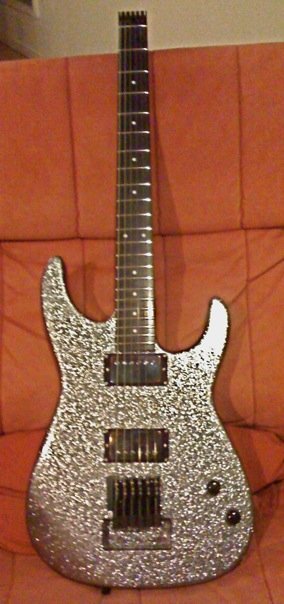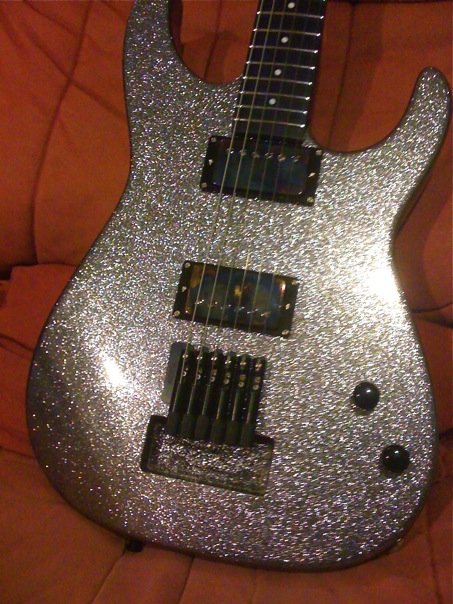 Looks fantastic Jesse, congratulations, and thanks for sharing your experiences.
Here are the words of Jesse in Oz:
I got my guitar back yesterday; it's wonderful. I've nothing but praise for every aspect of it. The bridges worked out wonderfully. Apparently there were some issues grounding them (anodised aluminium being non-conductive) and mounting them properly (routing would have been a pain, so they drilled an extra screw in each of them and flat-mounted them), but it has worked out very well. The tuners aren't sticky like some headless tuners I've tried and I like the precision. Some photos follow:

The light bridges really helped bring the weight of the guitar down (it's about 2 kg). I can't thank you enough for providing such a great product :).

Take care,
Jesse
I shipped a couple more units today, making the customer map look like this: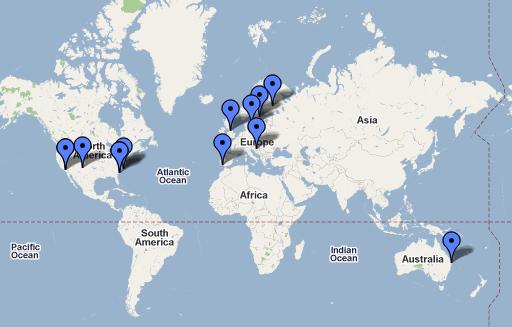 I intend to follow up with the builders of Jesse's guitar to sort out the grounding issues so that any necessary design updates can be made.