I am receiving a lot of requests for a bass bridge. It's no secret I am working on a new tremolo, but here is a sneak peak of the simplest possible scale-up to a bass bridge.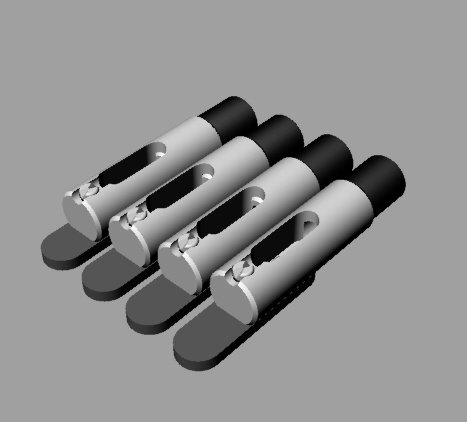 The diameter of the housings have been scaled up to 18mm from 10 and the string rests have been scaled up to 6 mm from 4. The knobs are 16 (was 10) and the base plates for mounting are 14 (was 8).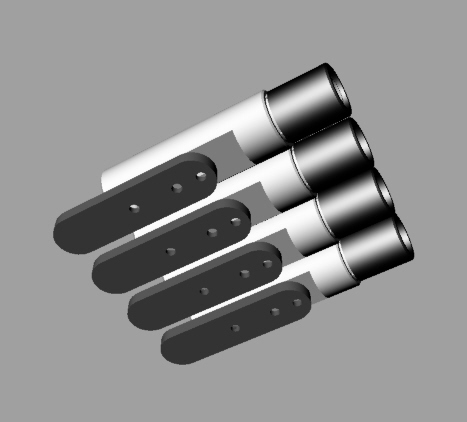 There are now two mounting holes for easier alignment if you don't want to mount them in recesses. You can also see that the housings have been shaved off 3 mm, so that the top of the housing sits 15 mm off the surface rather than the full 18 that would otherwise have been the case.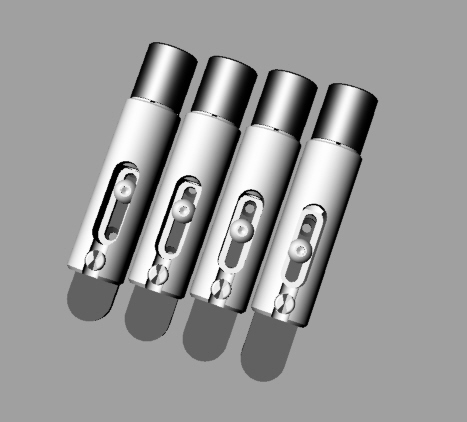 I have created a recess in the tuner housing itself to allow the saddle to sit below the surface of the housing.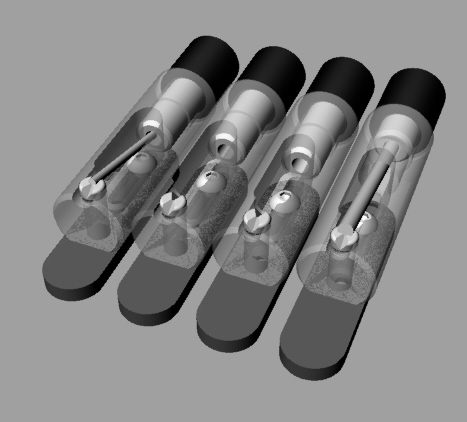 This image shows the housing semi-transparent. I have drawn in strings on the outer tuners to ensure that the angle over the saddle is good enough throughout the tuning range and that it doesn't catch on the housing.
Please let me know any comments you may have. I am sketching on solutions for being able to insert the string from the top rather than the rear and being able to use the ball end on the head and lock the string at the bridge instead, but am not sure that these will be robust enough.