Back in March last year (!), Mats over at eLutherie.org raised the question of where to place the output jack in the EGS design. Since then, I have been so focused on hardware that I have not really thought about it. That is until I was contacted recently by someone who wanted to pioneer actually building the first instance of it. One of the questions that was raised immediately was the one with the output jack.
I played around with it a little bit, and have come up with two alternate placements that will both work well.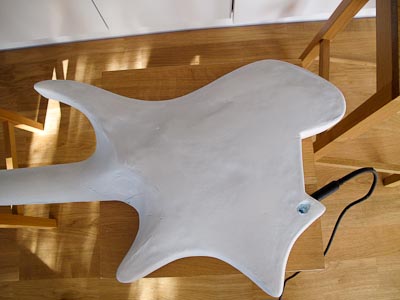 Placement 1 is at an angle in the cutaway for the tuners, similar to that of an Ibanez JEM. This could, however, theoretically obstruct the tuners. It could also interfere with placing the guitar in a stand or on a surface. But it gets the cable out of the player's way.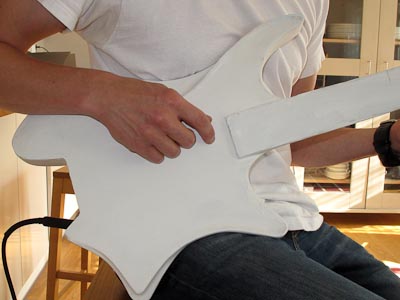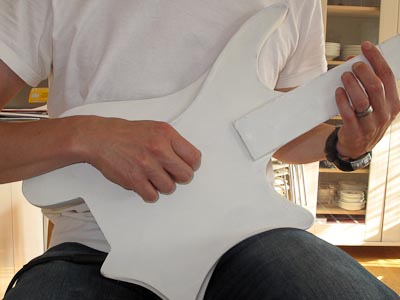 The second position is at an angle at the back of the body, and I think this is my favorite.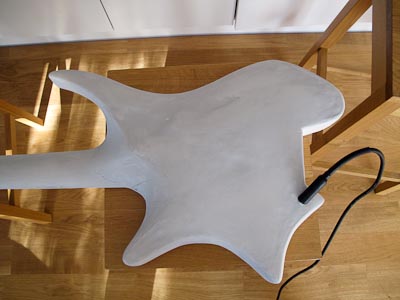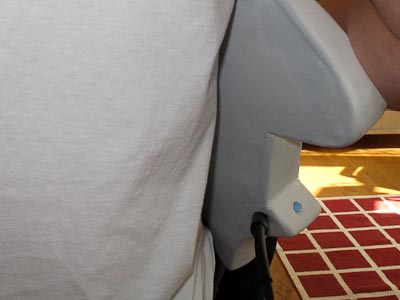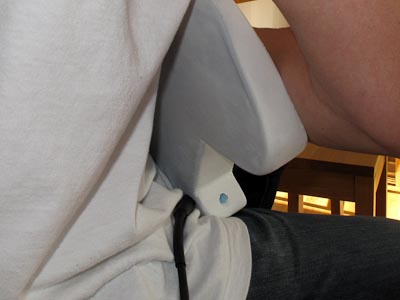 It works well both seated and standing up, in the anticipated playing positions as described in an earlier post.