Over the past few days, I have been working on the neck.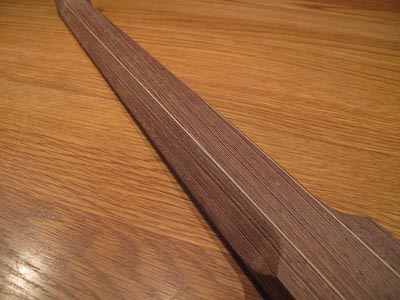 I don't think I have told anyone but Rick, but it's going to be a Trapezoidal Neck Profile. Above, it has been shaped roughly with a rasp.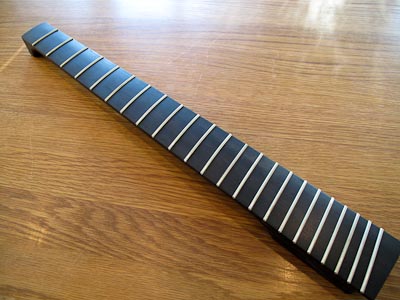 Some base oil finish (Watco Danish Oil) applied, and fretted.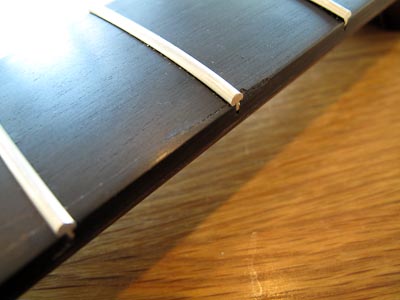 Unfortunately, I had a huge chip-out of the fretboard. But considering the number of unknowns on this build (Semi-Hollow, Trapezoidal Neck Profile, Fanned Frets, Carbon Truss) I will not worry too much about it. It will not affect the playability, but doesn't become the nice show-off instrument I had planned.
Weight: 475 grams. Compared to Ibanez Allan Holdsworth neck (maple/ebony) 575 grams and Squire Strat (maple/rosewood) 625 grams.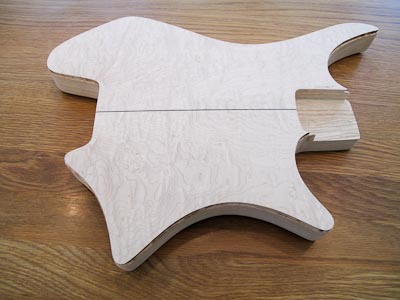 I also routed the channel for the binding in the body, and had planned to fit it today. I had ordered the wrong kind though, so need to wait until the new one arrives.