Here is an update on the progress of my demo guitar: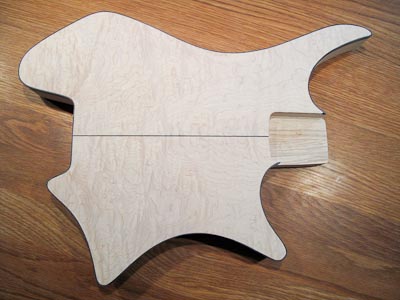 The body has been bound and the binding scraped flush. I can't tell you how pleased I am with the look of this guitar – I think it will look beautiful. Latest idea is to stain back ebony black. I will consider this for a little longer before going ahead.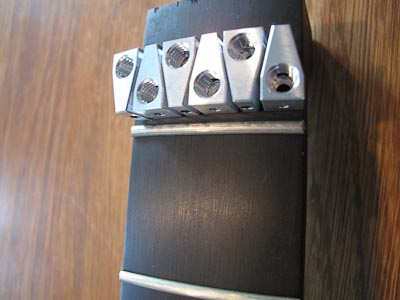 I tried out the string locks for the first time.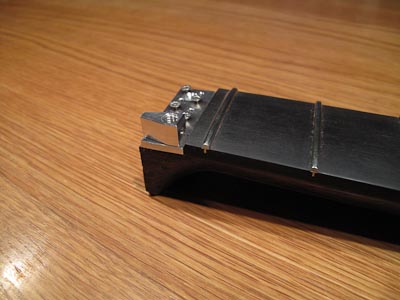 Since there is no material in the middle of the neck due to my truss rod experiment, I had to create a small mounting plate for the string locks to sit on. In the above image, I also cut off the fretboard and the total length of the neck.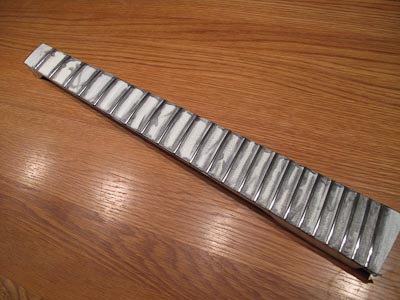 Prior to that, I had planed, crowned and polished the frets.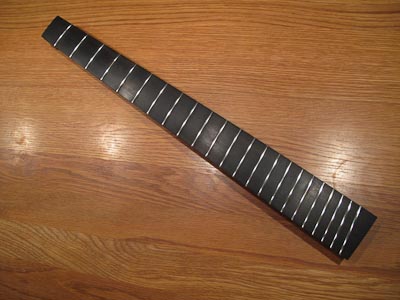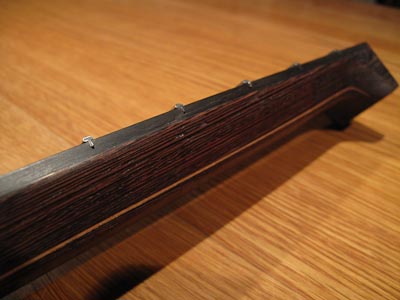 I also fixed the chip out. It will require a little more polish, but will get to that later.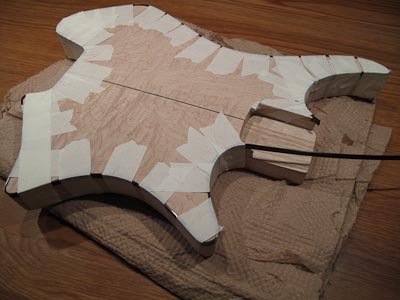 The body after binding.
As said in the previous post, I am going on Monday to leave the new batch of tuners/bridges for finishing. They will be either tumbled or blasted and then finished in regular black or shiny black. I have some more turn-out samples that I have not even seen yet, so have to make a decision on the spot.