After the incredibly successful first EGS build (pictured below), I have now started the next few builds.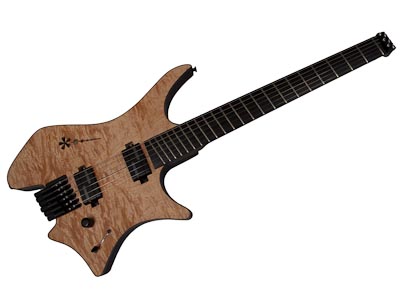 I want to explore different material options to see how they influence the final product, so I will build two more identical hollow bodies: one with a wenge top and swamp ash back and one with a maple top and mahogany back. These will have a neck pocket for a bolt on neck that will allow me to swap necks between them: the wenge neck I have already, the Moses Graphite neck written about before and a new maple neck with traditional shape. Lastly, I plan to build a 7-string maple neck-through guitar with mahogany sides and (maybe, haven't decided yet) a maple top. I will keep the electronics similar as well, sticking with Lace Alumitones. I will use the P-90 type pickup for the 7-string since it is a bit wider than a regular pickup.
When they are complete and I have gathered the information I need, I plan to sell all but one in whatever combinations work out the best.