I rigged the neck and routed a channel for the string locks last weekend already, but didn't have time to post the pictures. I used an old pickup router template.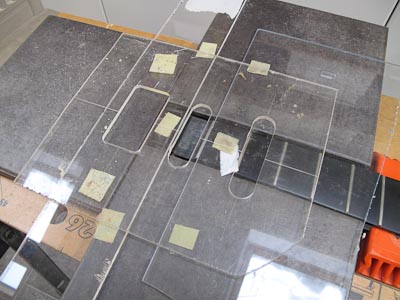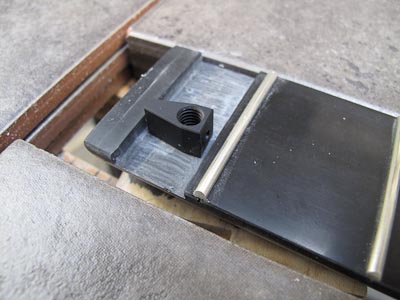 I created a drilling template since I did not have access to the milling machine that I usually do and hence had to cut the holes manually.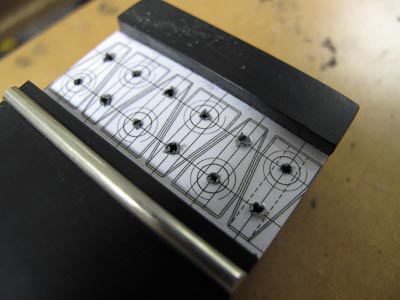 The larger holes are for the guiding pins and the smaller to hold the screws.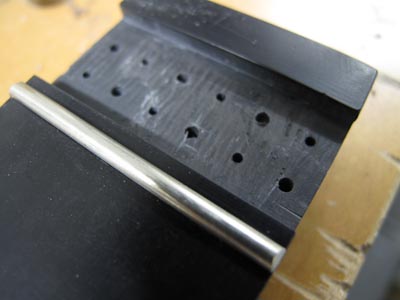 Ideally, you would keep the neck square in section where the string locks sit, to give room for the full length of the screws. In this case, the neck is round and I have to cut the outer screws quite short.