Considering how well the first carbon fiber reinforcement experiment turned out, I immediately moved on to doing the same for my planned neck-through construction.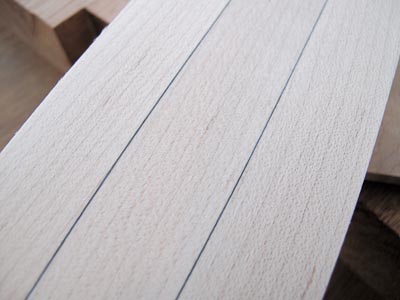 In terms of appearance, the CF strips look identical to wooden veneer strips. They came out about 0.5 mm in width. Considering how stiff the residual pieces coming out on the ends were, they should really make a difference.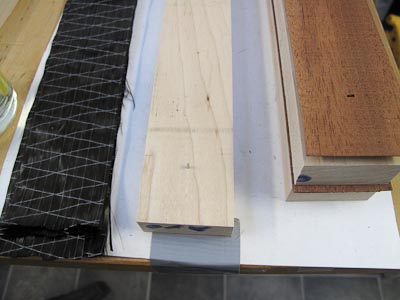 Here are the materials for the neck-through construction. Again, strips of flatsawn maple that will be stacked. Here, I am including mahogany veneer strips as well, both for appearance (one of the builds will have mahogany sides) and to build width of the neck.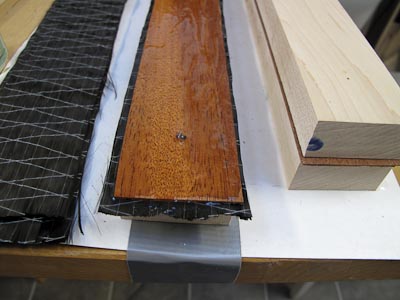 This time, I am including four strips of CF, one on each side of the mahogany. This blank will become two necks: one for a 7-string and one for an 8-string, so they need all the stability they can get.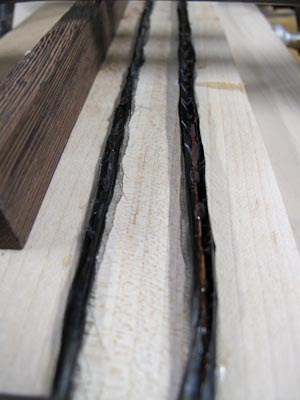 Here, the pieces are being pressed together to harden. Again, they bake in 60 degrees centigrade for 24 hours. The CF, by the way, is called Tenax STS 24K UD, 296 g/m2.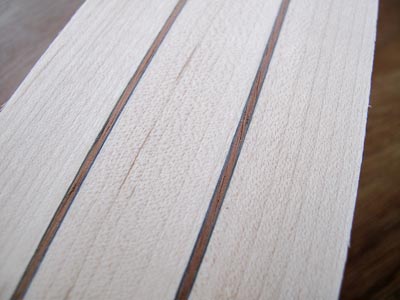 The end result. The blank is long enough that I can cut it in a "Z" shape to give two neck blanks. More about the builds later…