The purpose of laminating the neck with carbon fiber as seen in an earlier post was to be able to hollow the neck out and save weight, while maintaining (or increasing) stability. I have now gotten to part two of that particular experiment.
I would have made my own adjustable truss rod, but again time constraints are forcing me to use a standard solution. I had two types of truss rods available – a double acting and a Martin style. The double acting truss rod weighs 133 grams, while the Martin truss rod weighs 153 grams. However, considering how much larger volume the Martin truss rod takes, the "density" is lower, so I selected it. I also routed the channel a little longer than required.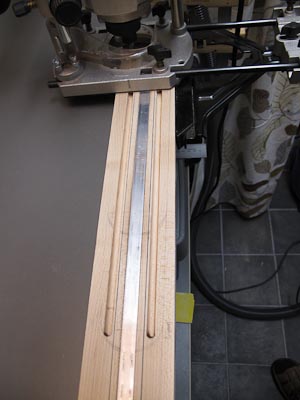 Above, I have glued the truss rod in and routed two channels parallel to it.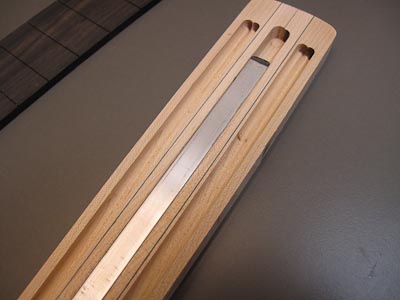 I then shaped the contours of the neck and routed to additional channels parallel to the outside of the neck,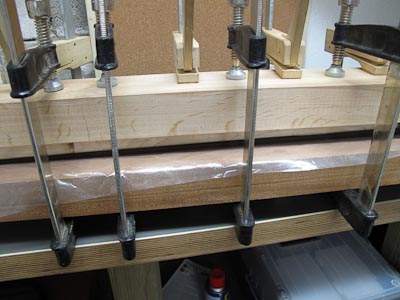 glued on the fretboard,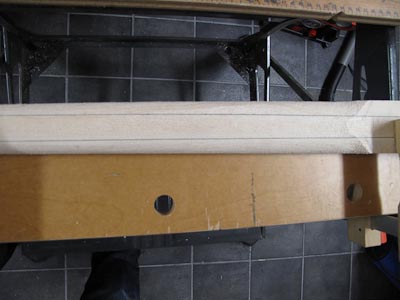 shaped it roughly (I use a rasp), and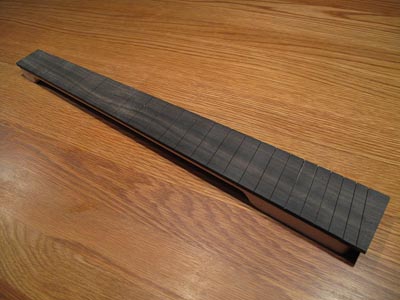 here it is, ready to radius the fretboard.
I have left the channels empty, although I did consider filling them with some lightweight material to minimize any sound travel. Time will tell how it worked out.