Here is the mahogany back cleaned up and ready for the top.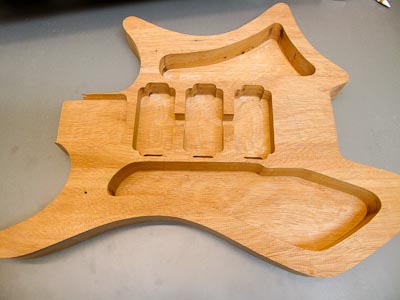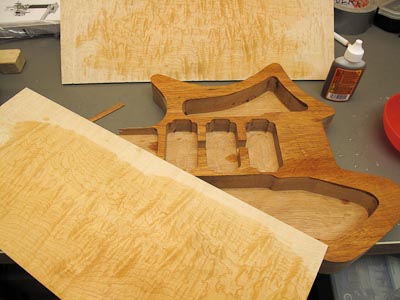 Courtesy of Rick Toone (he graciously gave a bottle last time I visited), I am now using Gorilla Glue for most gluing jobs and it works very well.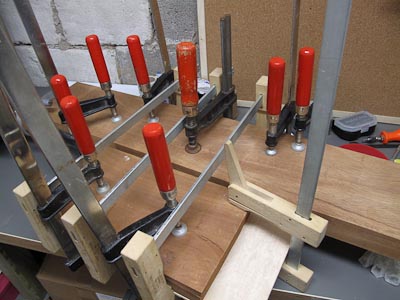 Maple top under pressure.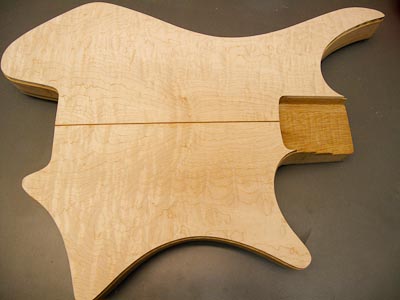 And the finished result.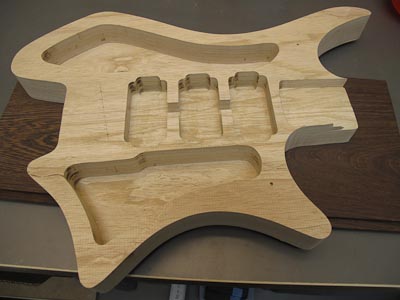 Next up: Swamp Ash back with Wenge top.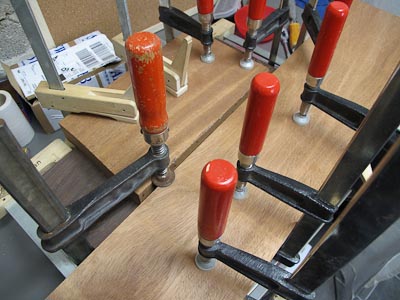 Same procedure again. I am planning on rounding the edge on this top rather than using binding, so here are two samples of radii: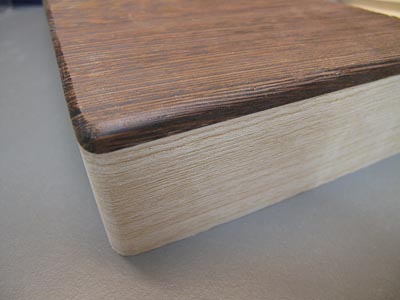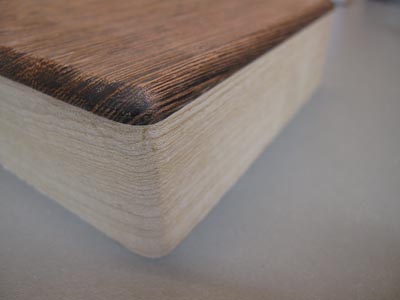 2 mm and 4 mm radiuses.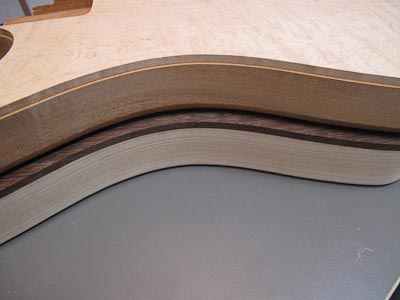 The two bodies waiting for routing of pickup holes and control cavities.