I have been doing the final routing jobs on the three bodies.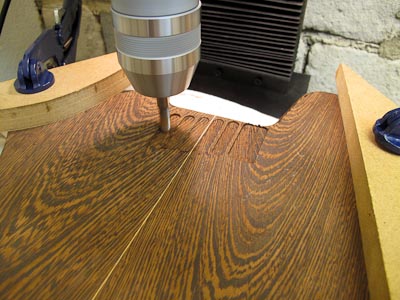 Here, I am creating the recesses for the individual bridges/tuners. I create the radius by adjusting the depth of the recesses, although it is possible to flat-mount the tuners as well, with or without a recess.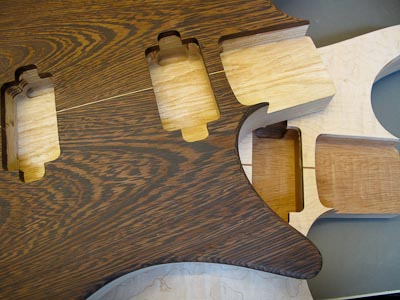 Next, the pickup cavities were routed with a template router bit.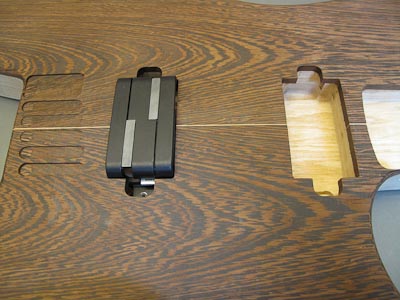 Since the Alumitones have sharp corners, I then used a Dremel to adjust the corners.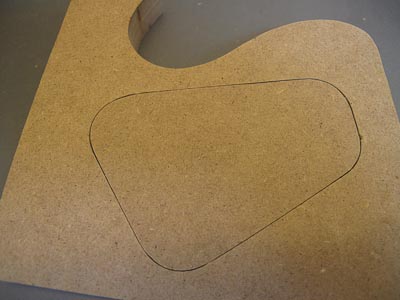 I make it a point to create routing templates for everything I do – fancy or crude. Here, are the control cavity cover and recess templates.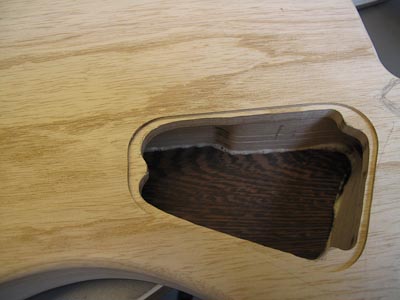 The recess has been routed.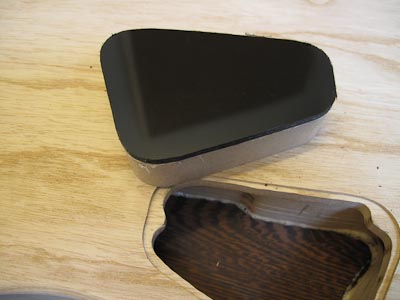 I stuck two pieces of plastic on the other template using double-sided tape and shaped them roughly on my Robosander, and then finished them by hand.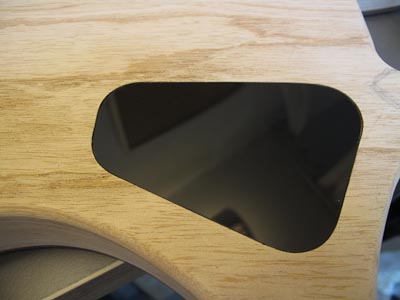 Meanwhile, I have been sanding the alder body and finished the routing of it as well. Next is finishing.