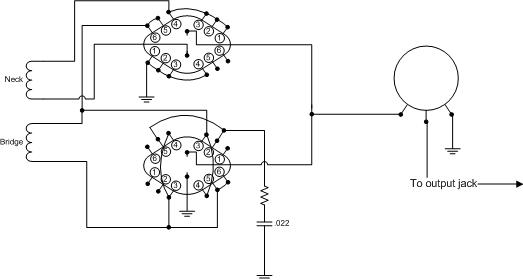 I am at the point where I am assembling the electronics of the two hollow-bodies. The wenge top guitar will have a 5-position lever switch and the maple top guitar will have a 6-position rotary switch. I came up with the above schematic for the 6-position switch, giving me the following selections:
neck
neck with treble cut (adjustable through hidden pot)
neck + bridge parallel
neck + bridge parallel out of phase
bridge with treble cut
bridge
The journey here has passed through several steps over the past couple of weeks.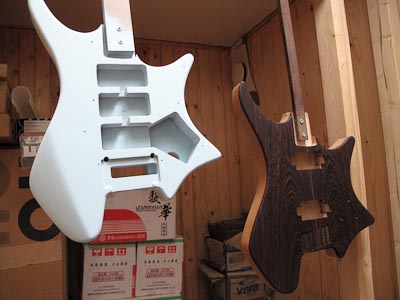 Here, the alder solidbody is hanging to dry with the wenge top. I had to order new binding for the maple top, so it was a little delayed.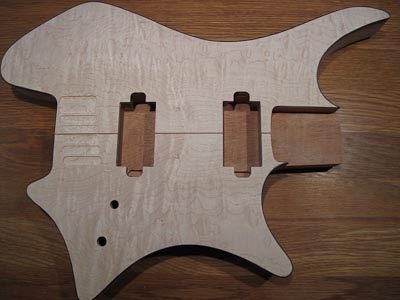 After binding, it too was oiled.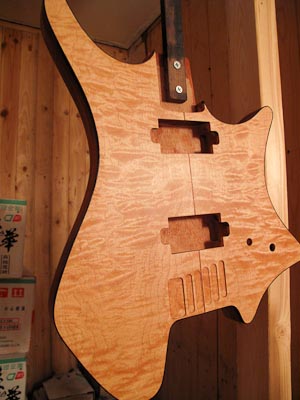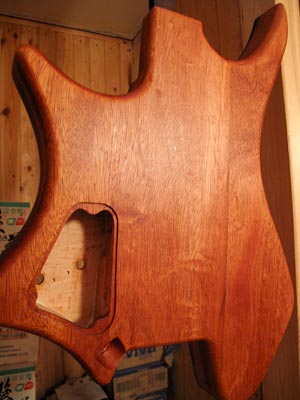 Here is a detail of the grounding of the bridges: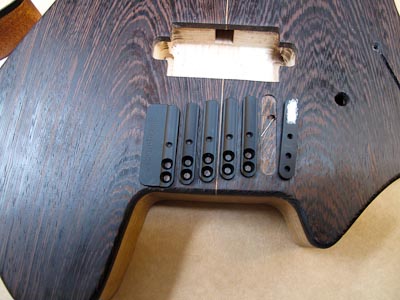 And a detail shot of the recessed bridge plates: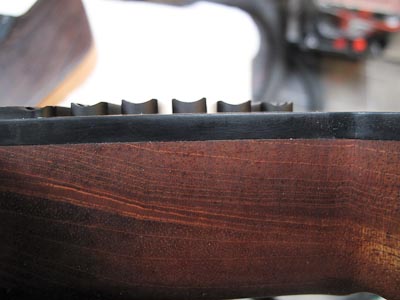 I have verified correct alignment and action of the three necks on each of the bodies.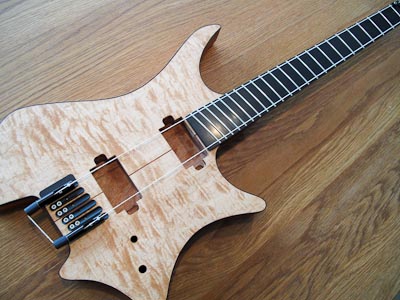 And shielded control cavities: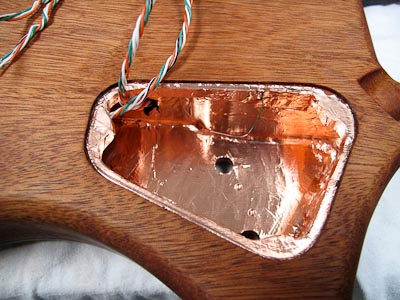 Now I'm waiting for new bridges before final assembly. I still haven't finished and fretted the new maple/carbon fiber neck, so there is some work remaining there as well.