I met up with one of my customers, Gareth Parry, in London the other day. His band, Monkey See Monkey Do, had a gig at the Roxy Bar and Screen with a live re-score of the 1966 surrealist Czech film Daisies. It was a very fun (albeit hot) evening, the music blending with the film perfectly.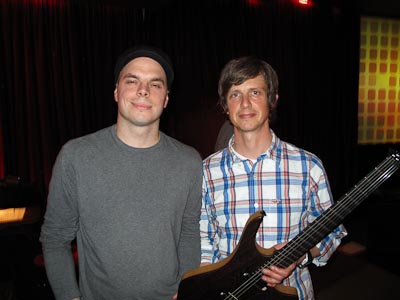 Gareth took #3 for a spin and enjoyed it a lot. His own project, featuring a Klein-type body, chunky Tele-style neck and EGS tuners, is all but ready. I hope to have pictures here soon when it is completed.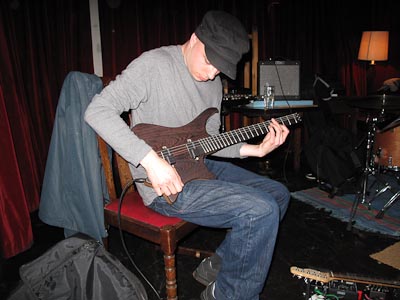 Next up is Washington, DC. I will be there between 13 and 17 of June. Please let me know if you are in the area and would like to meet up.