With build #5 and #6 emerges a new product line, the EGS Pro.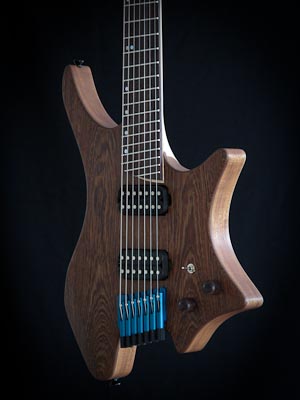 #5, built to specification for Chris Letchford. Wenge/mahogany body, maple/carbon fiber neck, rosewood fingerboard, Lundgren M7 pickups.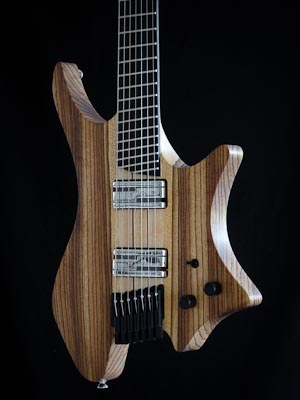 #6, Zebrano body, maple/carbon fiber neck, ebony fretboard, Lace Alumitone P-90 pickups. For sale.
Some select features of the EGS Pro line of guitars are:
Available as 6-, 7-, or 8-string, scale length(s) of choice
Pictured guitars (#5 and #6) are 7-string, 25-25.75″ scale, straight fret at 8th position
Neck-through-body construction
24 frets
Belly carve (optional)
Arm bevel (optional)
Choice of neck profile
Choice of all materials, including pickups
Choice of controls, control placement, knobs, switches
Contact us for prices, delivery times, or any other information you may need. Be sure to visit us on Facebook for more pictures.