Having made it back from the US, including a quick visit to Rick Toone and his lovely wife Tricia, and then on to San Antonio, Texas, I had all of 3 hours at the house before setting up the booth at Uppsala VII International Guitar Festival.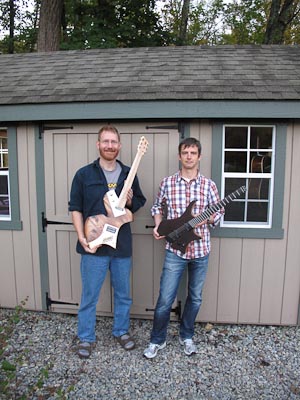 Rick and I compared notes and messed around with his new barytone and my #3.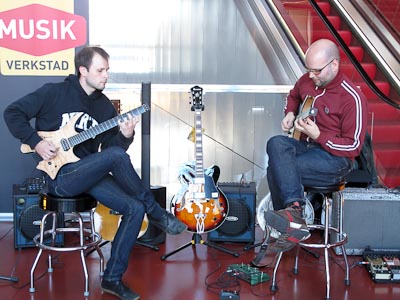 At the guitar festival, Simon Svärd (left) and Jonas Isaksson (right) took the opportunity to jam for a bit on #1 and #3. While the festival is geared towards classical guitarists, I have exhibited for three consecutive years as the only electrical guitar builder among a dozen classical guitar builders.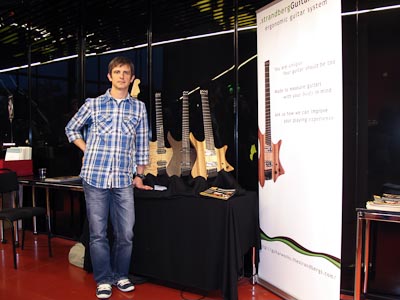 Throughout Friday and Saturday, there was a steady stream of interested visitors, which was the perfect medicine to keep the jet lag away. It was a great show and there was a lot of sharing of thoughts and ideas between us builders during the few quiet periods. Special thanks to Håkan at Uppsala Musikverkstad for providing exhibition space as well as amplifiers!
Finally, here are a couple of clips of Jonas and Simon:
Solar – Miles Davis:

Stella By Starlight – Victor Young: