I have just finished two custom base plates. These particular ones are made from brass, but obviously any material is possible. String spacing, radius as well as number of strings are also options, of course. If you are hesitant to mount the individual tuners separately, this may be an option for you.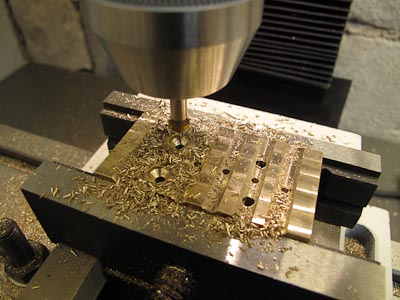 Half-way through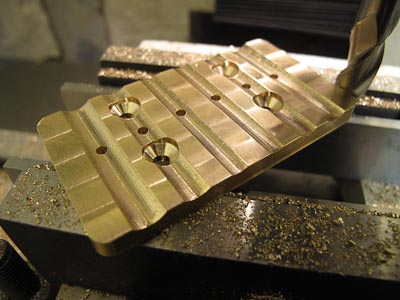 And done with milling operations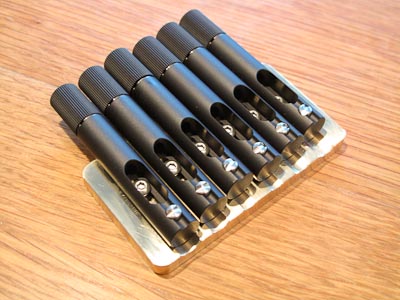 Polished and tuners mounted.
Prices start at 500 SEK.