Another world first: an easy to use dual-mode locking mechanism for a top-mount tremolo. While at NAMM, Ziv Cohen, Creative Director at an internet outfit, came around to the .strandberg* booth. After seeing the two holes in the new tremolo (giving the option of mounting the tremolo arm on either side for optional left-hand use), he said that "why don't you give an option to mount a screw there to make it non-floating?" What an awesome idea! I could easily supply an extra wood screw that you could screw into the wood just under where the hole would end up, and then mount a screw in the hole. By tightening the springs and adjusting the screw, the position of the tremolo can be adjusted, and it can be made dive-only.
But on the flight back, I thought a little more. So, here for your comments, please check out the "Tremolock" option for the EGS Pro tremolos.
In the unlocked position, the tremolo pivots freely, both down and up: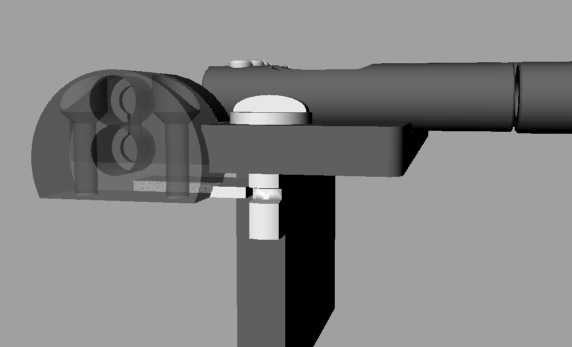 Turn the knob a quarter of a turn to make it dive only: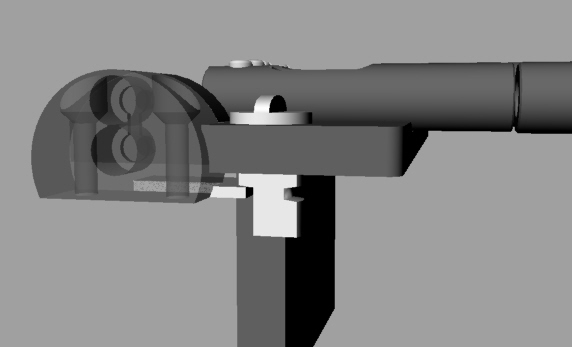 Turn the knob a half turn to lock it completely: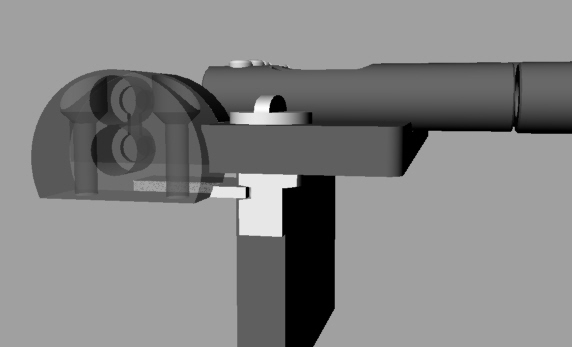 The Tremolock consist of a small plate that is mounted flush in the body of the guitar, against the mounting post, to ensure that it is placed in the exact correct position, and the rotating locking axle (the white pieces in the images above). It remains to be worked out how to manufacture this in order to obtain a smooth and firm action throughout the life-time. Suggestions are gladly accepted – I will be prototyping this in the very near future.
Along with an easy-to-use spring tension adjustment mechanism, there is no telling how good this tremolo will be. Note that you don't even have to limit yourself to headless constructions – just don't use the tuners on the tremolo if you have conventional tuners on the headstock.