The baritone hybrid prototype neck is finished enough to mount on a guitar, and I chose #4 since it has a conventional scale. Since this was an experiment, I built the neck in the cheapest possible materials so I could throw it away in case it didn't work, but it looks like I will not have to do so!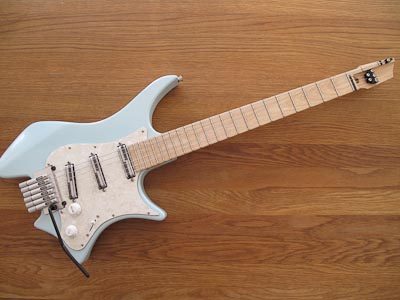 A close-up of the headstock: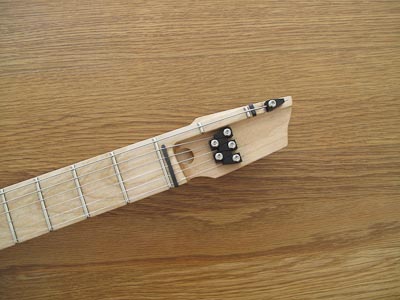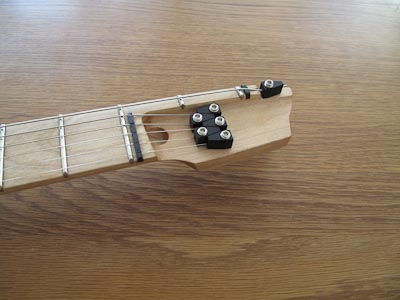 This neck is destined for another demo guitar that I'm building, which will feature the new tremolo. So, as soon as it is finished and someone has figured out how to play it, I will get some sound samples up.
Here is how I mounted the string locks, showing just how flexible they are: