Lately, I have been working with two Italian luthiers: Michele Benincaso and Paolo Scorpioni. What is interesting is that they both wanted custom tailpieces for Tune-O-Matic bridges. Michele wanted a replacement that would fit into his current build and Paolo wanted a solution to enable him to make a 7-string headless guitar.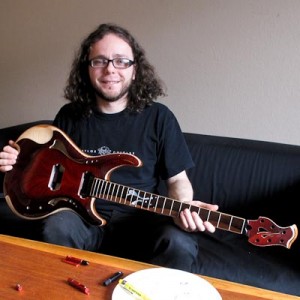 Michele with his build when we first met. It is a truly beautiful instrument he is building. It will be composed of (almost) all Swedish parts, including pickups from Lundgren.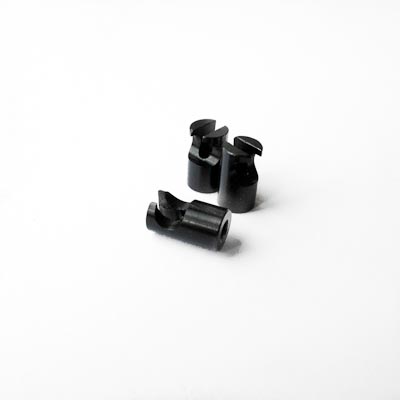 Here is the string anchor that I developed for Michele. The plan is that this will double as a string anchor for the double-ball end string solution that I am working on.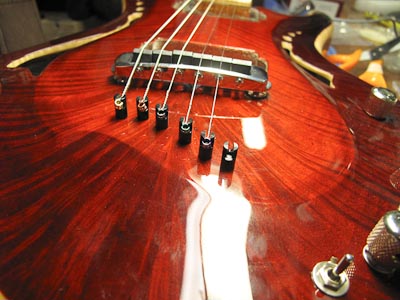 String anchors fitted. The effect is quite dramatic compared to what a standard tailpiece would have done.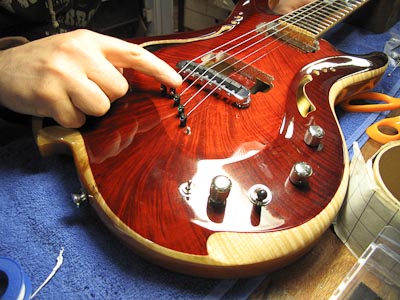 Now, Paolo's needs were entirely different. I have gotten my hands on a couple of discarded Les Paul Jr type guitars that I intend to convert into headless solutions like the Castaway Strat project. Here is a sneak peek: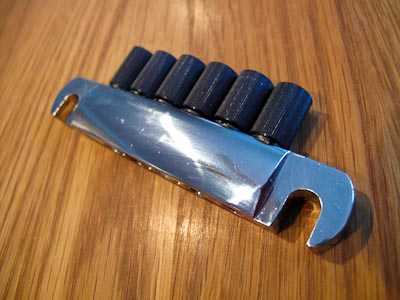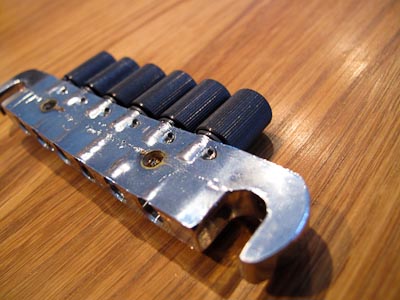 I have simply enlarged the holes in the existing tailpiece and inserted my tuners. Stay tuned for more info in the up-coming LPJR conversion project.
Meet me and Michele at the FUZZ guitar show in Gothenburg the coming weekend, April 18-19. He is exhibiting the guitar above and a few basses (his specialty). I will have some bridges and maybe my converted strat with me.