I want to take a moment to thank all you customers, collaborators and sporadic or regular site visitors for a great 2010, and wish you a healthy and happy 2011.
The third year of the second active incarnation of Strandberg Guitarworks is drawing to an end. A lot has happened since that Christmas holiday 2007 when the development of the Ergonomic Guitar System started. Here are some highlights from the year.
California Visit
The year started in California, where I among other things visited Watson Guitars.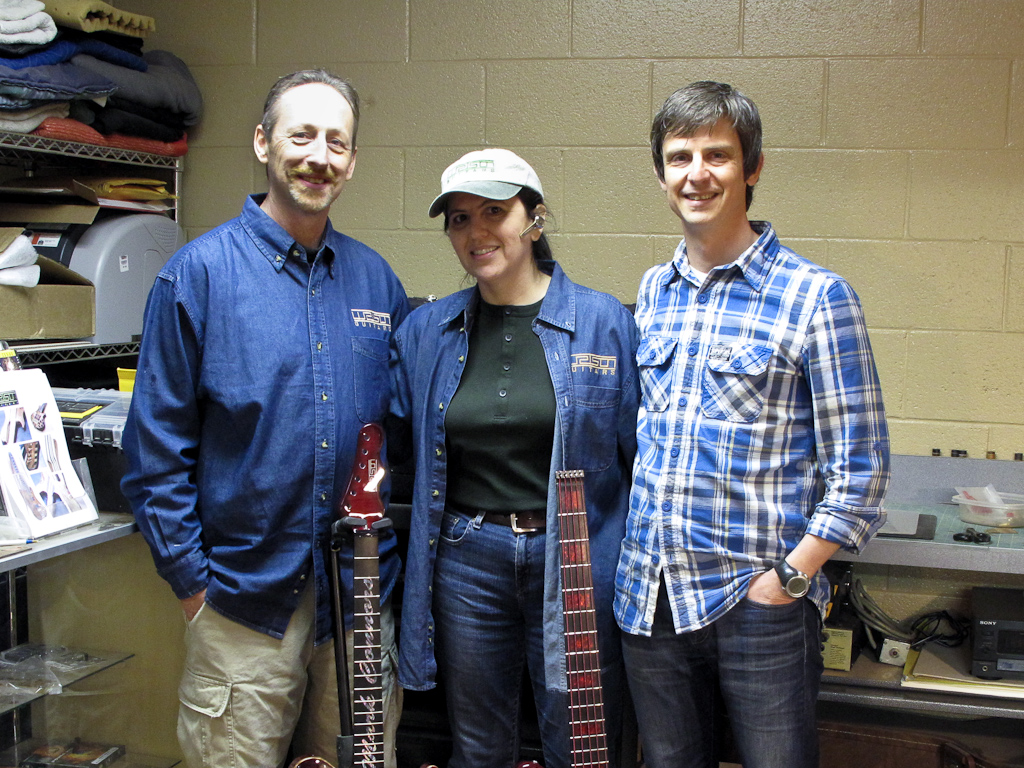 Alex and Tere are running a beautiful operation in the scenic San Bernadino National Park. Incidentally, it is they who kindly have let me exhibit as a booth share partner at NAMM in a few weeks time.
A second highlight of the California visit was a factory tour at Lace Music in Huntington Beach.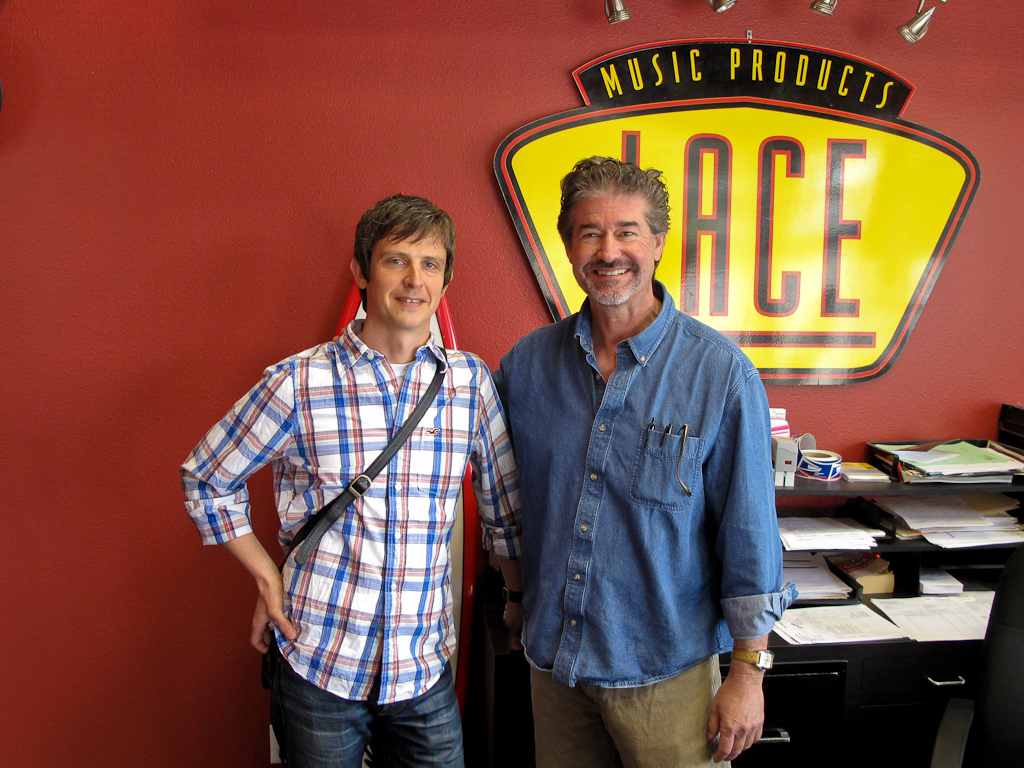 Beyond Prototypes
The first custom color bridges of the second generation design were made.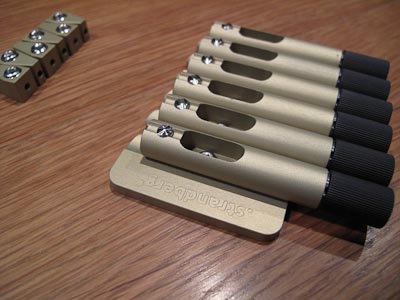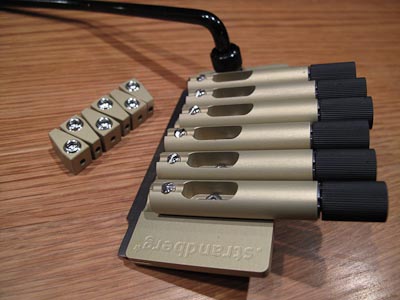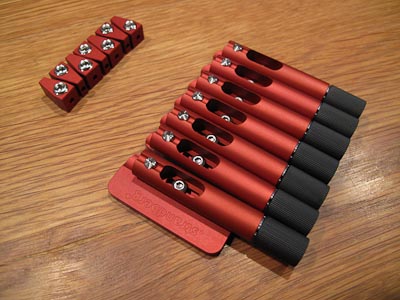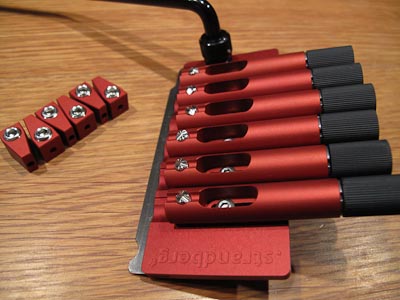 Three more EGS guitars were built.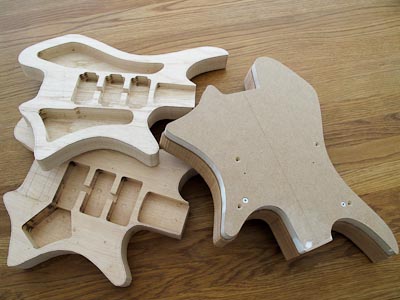 And I paid another visit to my good friend Rick Toone and got to see his new tuning system for the first time.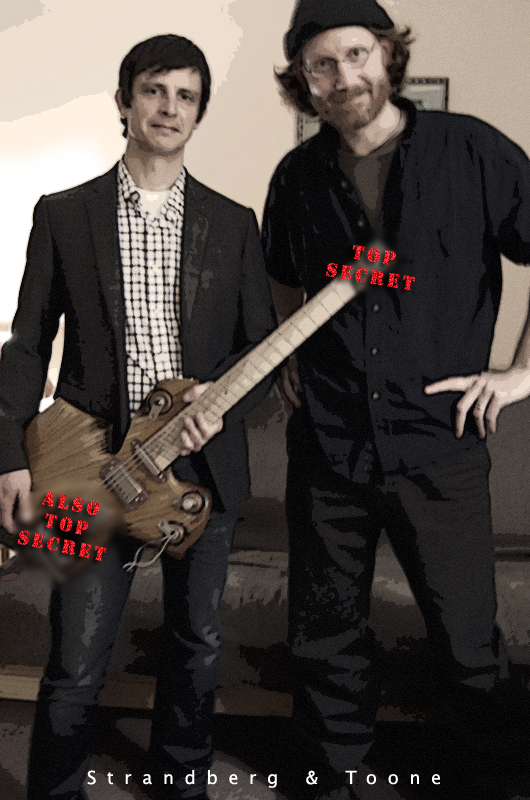 In May, I exhibited at the FUZZ Guitar Show in Gothenburg with the now four completed guitars.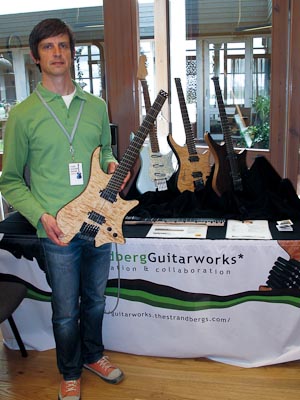 and was subsequently interviewed for FUZZ Magazine.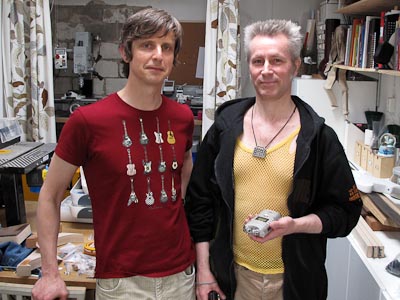 In June, #2 left for Japan, to Shun Nokina of stomp box fame.
New Product Line – the EGS Pro
Chris Letchford of Scale the Summit ordered #5, a fanned fret 7-string neck-through model, which was built along with #6, and started a new product model – the EGS Pro.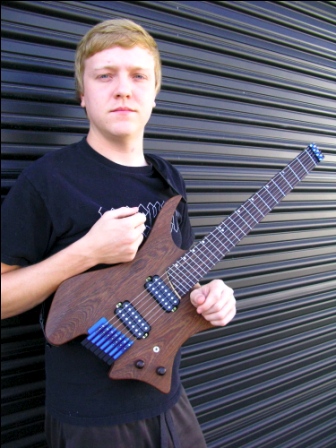 #6 is now on its way to Fred "the shred" Brum of Lisbon, Portugal.
October saw the Uppsala VI International Guitar Festival. Where I met Alejandro Cabral, who is now about to order what is to become #7.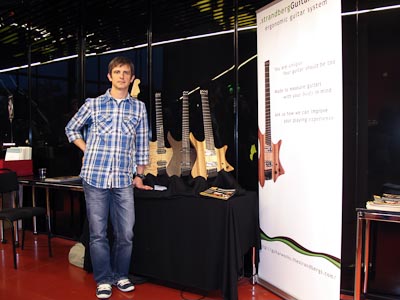 I met up with Rick Toone once again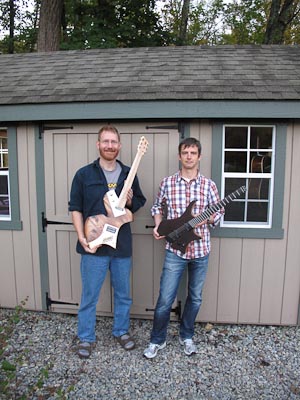 and we shared thoughts once again on guitar design, and neck construction in particular.
And the EGS Pro Tremolo
Finally, in November, the EGS Pro tremolo with the revolutionary "Dual Action" system was announced.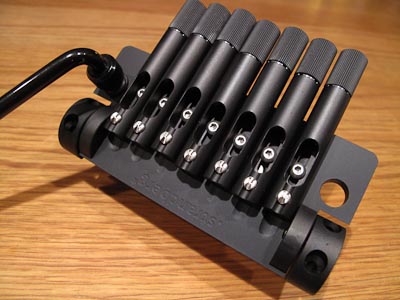 This tremolo, which will be available in 6-, 7-, and 8-string versions is now being produced in the first batch and is available for pre-orders. The first prototype has made a hop across the Atlantic and is planned to show up at NAMM.
Patents and intellectual property issues have been on the agenda a few times during the year, for better and for worse. Inventors and innovators need to get credit for their work. Unfortunately, a consequence of this is that formalities sometimes need to be worked out and over the year, development has been held back as a result. I have even been tempted enough to keep quiet about some designs of my own while trying to decide whether I will file for a patent of my own. Time will tell which path I choose. If you've been following this blog, you know that I have to date chosen a "open source" approach instead, so I am conflicted over this.
Wrapping Up
Lots of luthiers are completing their first, second and even third builds using EGS bridges. During the year, I have met in person with several customers, Enrico DiDonato and Gareth Parry to name a few. This has been truly fantastic experiences, and I'm looking forward to meeting up with Al Shaffer in the first few days of the new year.
EGS string locks are making their way onto instruments built for Tim Miller and Allan Holdsworth, by Rick Canton. And I am spending the final moments of 2010 preparing to exhibit at NAMM in Anaheim, CA on Jan 13-16. So, wrapping up, I'm certainly looking to hit the ground running in 2011!