2012 was the year when .strandberg*(tm) guitars really became a force to be reckoned with. With serial production of select models now coming up to speed, and more and more players getting their hands on one, the excellent reputation and momentum keeps growing. Here is a look back at 2012:
The year started with the finalization of the bass tuner.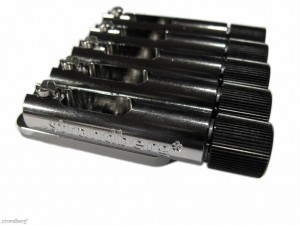 The first set of tuners were brought to NAMM and delivered to Alex Watson of Watson Guitars for a trial installation.
The next development to be brought to and featured at NAMM was the patent pending EndurNeck(tm):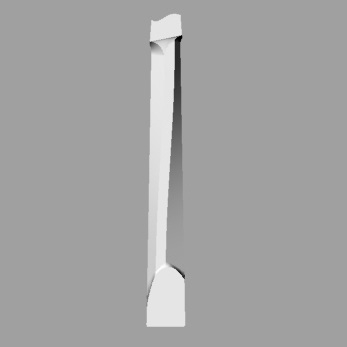 Later on in the summer, we received a preliminary result of the review of the patent, with a favorable outcome! To meet the formal criteria for approval, it needed to be translated into Swedish, so we are now expecting to hear back soon regarding the final review.
The NAMM Show 2012 itself was amazing – the photos are on Facebook. So many amazing people and players came by the booth, like Allan Holdsworth, Fredrik Thordendahl, Tosin Abasi, Evan Brewer and Ned Steinberger. It was also in a breakfast meeting at NAMM with Strictly 7 Guitars that the first discussions about serial production started.
Only a couple of days after returning from NAMM to Sweden, Periphery opened for Dream Theater in Stockholm and we initiated the swap between #15 and #23 with Misha. #23 premiered with Misha at Wembley a few weeks later!
Discussions with Al Mu'min regarding the Varberg started and we met up a few times during the spring.

Frankfurt MusikMesse was another highlight during the spring. As always, lots of great people stopped by!

The first collaboration with True Temperament was completed.

Strandberg Guitarworks, which was a sole proprietorship, was reformed into a limited company called Strandberg Guitars AB.
In May already, serial production was a reality! Over the course of several intensive days in May, CNC programs were transferred and staff were trained. Two subsequent visits over the early summer ensured that things were running smoothly.

The trademark was registered and got approval in August.

Tosin took delivery of his third .strandberg*

We got the first feature in Guitar World Magazine!

And the Varberg was officially launched.

In October, the first batch of 10 guitars shipped. The response has been overwhelmingly positive and the forums at sevenstring.org and YouTube are overflowing with positive comments.
We had some serious dinner guests!

And hung out with other cool people at the Uppsala International Guitar Festival.

Misha Mansoor toured several times over the year with his .strandberg*, as did Tosin Abasi and Chris Letchford. Al Mu'min took delivery of the Varberg and was touring extensively with this as his sole instrument during December.
The Varberg tremolo prototype left for California to spend some quality time with Paul Masvidal.

This was just a brief recap of what was going on, it has been an incredibly exciting year! Tons of thanks go out to all customers and fans, and to the entire Strictly 7 Guitars team who have made serial production possible. At the time of writing, we are in deep preparations for NAMM 2013 which is in just a few weeks. Make sure to meet us there if you can.
We have tons to look forward to during 2013, and we look forward to working with you all! The current challenge is increasing the build pace of the made-to-measure full custom guitars. Plans are in place and you will soon hear more…